Argos Catalogue Store In Bracknell
How To Find Argos In Bracknell
Easiest way to find Argos Catalogue Store in Bracknell travelling by bus, car or train.
By Car – park your car in Princess Square car park and go down to the ground floor and follow the row of stores - starting from Sainsbury's.
If you are travelling by bus or train – when you arrive at the station just head towards Princess Square and once you are inside Princess Square follow the above instruction.

Most Products Are Much Cheaper Online Stores
For Argos catalogue store in Bracknell we have taken great care to make it easier for shoppers by displaying accurate information on address and opening times.
Argos Catalogue Store - Bracknell
20 Princess Square Shopping Centre Bracknell Berkshire RG12 1LS
Opening Times
Sunday 10:00:16:00 Monday 09:00:18:00 Tuesday 09:00:18:00 Wednesday 09:00:18:00 Thursday 09:00:18:00 Friday 09:00:18:00 Saturday 09:00:18:00 Telephone Number 0345 1657533
EVO Scooters is the supplier of World-renowned EVO Powerboards electric and petrol powered folding scooters.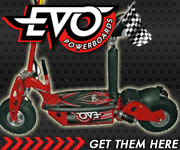 EVO Scooters - Exclusive Distributor of EVO powerboards
Do Your Shopping Online Stores And Save Your Time And Money?
For your convenience we have links to a vast range of products available in two main shopping websites. Whatever you are looking to buy you will find all the links below.
Go Direct To The Amazon Online Store